True Romance At The Pinnacle Of KL
February 13, 2017 In
Leisure
True Romance At The Pinnacle Of Kuala Lumpur
There's nothing more romantic than selecting the perfect venue that exudes romance, to host the one you love on Valentines.
At some point in our lives we all daydream about the perfect date scenario for the most romantic day of the year, some of us may even have had the privilege of experiencing it first hand — with a night fully planned from start to finish for someone who means the world to us.
Imagine: You're sitting in an exquisitely romantic restaurant, decked from floor to ceiling in modern decor with a tinge of classic luxury, where a faint amber-glow lusciously permeates the room from lit candles throughout. "Some Enchanted Evening by Ezio Pinza" is heard in the background serenading a sea of couples, your senses are peaked, and everything from the aroma of delectable dishes you ordered to the drinks you acquired as pairings match as if it was just meant to be. A moment so dense and divine that it emphasizes the authentic emotion of love, a moment so special and impressionable that it has to only be shared by you and the one that you love.
Come February, pressure immediately dawns upon menfolk to conjure up a night built for true romance for his lover. How exactly does one organise an extravagantly chivalrous experience and decide on a befitting venue to host their loved one for an extraordinary night?
Let By Marini's divulge some of the most important elements needed to add true romance to the perfect Valentine's date, so that this Valentine's you will not only dream up but actualize an evening so romantic and enchanting that it is bound to leave an impressionable mark.
Spoil Your Lover Rotten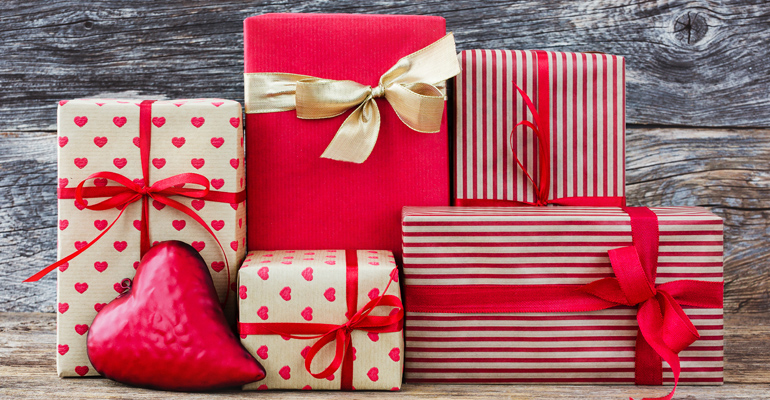 * Images are for illustrative purposes
Shower the one you love with enough decadence and opulence to last a full year. When it's Valentines, and where your significant other is concerned, there really is no cap as to how much you're allowed to spoil them this enchanting season. The key is to indulge on all things luxe, especially those that are supremely special. Fine jewellery will impress some, while fine chocolates and exquisite wines will please others; but perhaps most important of all, deliberately decadent and tempting desserts following outstanding cuisine, is the only way to go.
Further research in this area by Social psychologist Liz Dunn suggests that the act of giving offers a deeply satisfying experience. Dunn mentions that people's sense of happiness is greater when they spend more money on others rather than themselves. One can only imagine how this feeling is heightened when you spend on someone you truly care about. This Valentine's indulge in the satisfaction of providing for the one you care about while enjoying the experience with them. There is no better time to shed light on the special love you harbour for the person you see yourself spending the rest of your life with.
Set The Mood With Culinary Temptations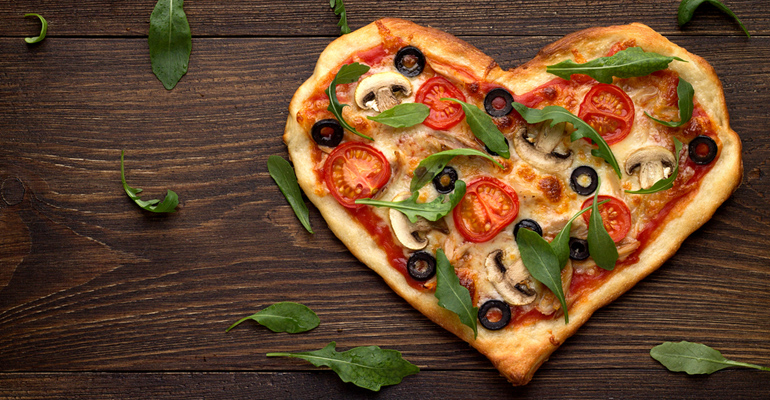 * Images are for illustrative purposes
Woo your partner with unforgettable visuals, aural and an epicurean feast. When it comes to setting the mood, trust the right food to set the tone of the night. To keep things romantic, be sure to vet through the menus of your chosen restaurant, and keep an eye out for dishes that are stimulating, scrumptious and aphrodisiacal.
"Aphrodisiacs make for a wonderful vehicle for setting the mood, striking the match when the mood is right and keeping your libido running at its peak." – Amy Reiley, Founder of EatSomethingSexy.com
Aphrodisiacs are named after the infinitely lustful and insatiable Olympian goddess, Aphrodite. Representing attraction and affection, the goddess of love & beauty is adorned by many for her puissance to bring people together. In adoration to her grace, devotees to this Greek deity offer items such as pomegranate, sweet desserts, sweet wine (particularly Commandaria from Cyprus), and cakes made out of honey. These foods were later discovered to interestingly contain properties in them which boost libido. Thereupon, all foods that were linked to increasing desire and serotonin (feel-good hormone) were labelled as aphrodisiacs.
Greek mythology aside, aphrodisiacs, with the baking of science, are known to spark interest and romance from within. From sensational shifts in the body to swaying hormone levels, these foods contain nutritional properties that act as a mood catalyst. Frame an amorous Valentine's date by including aphrodisiacal nosh and tipples in your menu, here are some famous aphrodisiacs to keep an eye out for:
Pomegranate – Resembling the deep colour of passion, these edible ruby gemstones are perfect to be included into a Valentine's menu. Delightfully nectarous on it's own, and even better on top of salads, this fall fruit is sweet and packed with antioxidants that help us maintain good bodily vigor by increasing blood flow. Known in some countries as the Love Apple, pomegranates are tied to romantic traditions in countries like Greece, the Middle East and China.
Wine – Perhaps one of the oldest known aphrodisiacs to mankind, wine is also famously linked to the promotion of vascular health. This tasty stimulant is notorious for sparking sensors of attraction in our body. Interestingly, this fact has more to do with the scent of wine rather than the taste itself. Red wines apparently carry a masculine note which is believed to imitate the scent of male pheromones. This candidly suggests why wine lavishly appeals to women.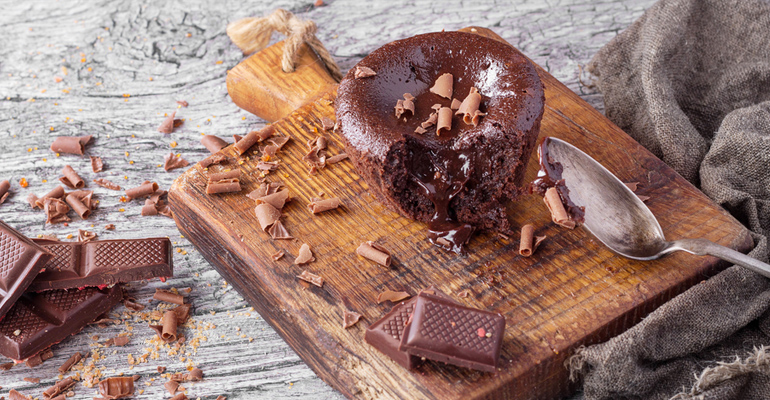 * Images are for illustrative purposes
Chocolate – It's no surprise that chocolate made it onto this list, being the number one gift circulated on Valentines. Besides being profoundly indulgent and delectable, chocolate yields an aphrodisiacal punch because it contains a stimulant called amphetamine, which is released in the brain when people fall in love.
There's nothing more sensual than creamy full-bodied chocolate to gently blanket the taste buds. On that note, a multitude of amazing desserts out there use chocolate as a fundamental ingredient, mainly because of its enticing quality to satiate the palate and elevate the senses. Marini's on 57 has been serving some of the highest-end chocolate desserts since their inception. The prestigious establishment features a magical haven of chocolate delights and below are two popular items from their decorated menu:
FONDENTE AL CIOCCOLATO – A cocoa eruption made up of 70% premium Valrhona chocolate fondant and served with a luscious scoop of sweet vanilla gelato, two flavours that compliment each other perfectly.
MARINI'S SFERA – As visually appeasing as it is delicious, this dessert is served in an embellished sphere that is also made up of 70% premium Valrhora chocolate and massed with a delightful combination of caramel milk chocolate mousse and raspberry ganache.
Romance Ridden Venues At The Pinnacle Of KL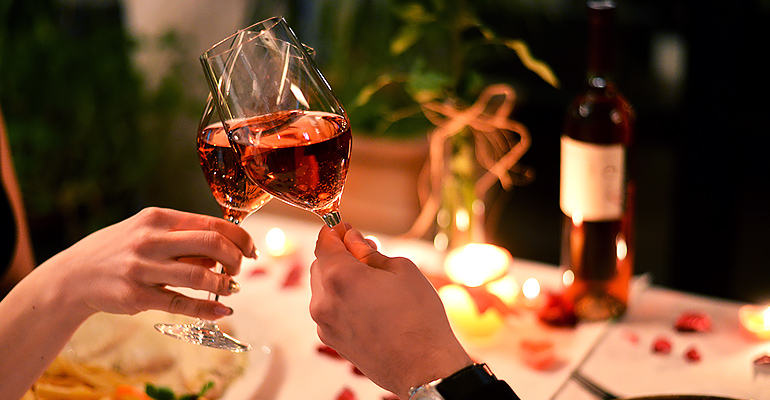 * Images are for illustrative purposes
Ambiance is the final element in elevating an enchanted night to hit all the right notes with the one you love. This part is all about settling on a superior destination, where intimate locations that exude romanticism are what couples desire. With picturesque views from the epicentre of Kuala Lumpur City, Marini's On 57 is one example of a paramount venue to ignite a magical Valentine's. The modern classic interior emanates an avant-garde elegance, and the contemporary Italian cuisine will leave a perennial impression on your tastebuds.
Immersive and multisensory, the Valentine's Day menu at Marini's On 57 will take your senses on a gastronomic adventure. Highlight Signature dishes include Sevruga Caviar with Green Asparagus, Slow Roasted Wagyu Beef Ribs with Parsnip Crémeux, and Macaron Alle Rose – Rose Flavoured Macaron with Raspberries & Coconut Chantilly Cream.
In conjunction with Valentine's, Marini's on 57 will be catering to bon vivants by hosting an exclusive #REDPARTY event this 17 February 2017 that will feature Jeff Jefferson, RJ Funk and headline the enigmatic Mambo Brothers from acclaimed party central, Ibiza.
Alternatively, for true city romance in the heart of Kuala Lumpur, lovers can sit on the lap of fine luxury at M Marini Caffe, for an experience that transcends the ordinary. Apart from enjoying a sweet route filled with irresistible treats with their special St.Valentine's High Tea promotion, you and your special someone can also bask in the elegance of uncorking a bottle of fine bubbly and relish the exquisite flavour of Caviar to create a sensational memory that will linger on long after the season of Love ends.

Discover perfect drink pairings to elevate the flavour of the world renowned, luxury treat that is Caviar — explore our article: Love Affair With Caviar