A Taste Of The Finest Australian Wines
August 9, 2016 In
Wine
A Taste Of The Finest Australian Wines
Picture Australia, with its natural wonders, crystal-clear waters, magnificent coral reef and characteristic kangaroos. It is definitely the place to visit if you crave an extraordinary and sublime experience. This week, By Marini's gives you an extra reason to travel to Australia: wine.
The wine culture in Australia is relatively young compared to other parts of the world where wine is a deeply rooted affair. Grape vines first appeared in Sydney in 1791 and slowly expanded, with vineyards taking over New South Wales, Tasmania, Western Australia, Victoria, Queensland and South Australia. Ever since 1854, the year in which Australian wine was first exported, its unique taste has become more and more famous and sought-after all over the world.
The passion Australians reserve for their wine is remarkable, with a strong industry that drives wine-lovers to this beautiful land. If you have already ticked California, Europe and South Africa off your wine tour list, it is time to explore Australia. Relish the authentic taste of high-quality Australian wines at Marini's on 57, the sky-high rooftop and wine bar in Kuala Lumpur where elegance meets genuine flavour.
Clare Valley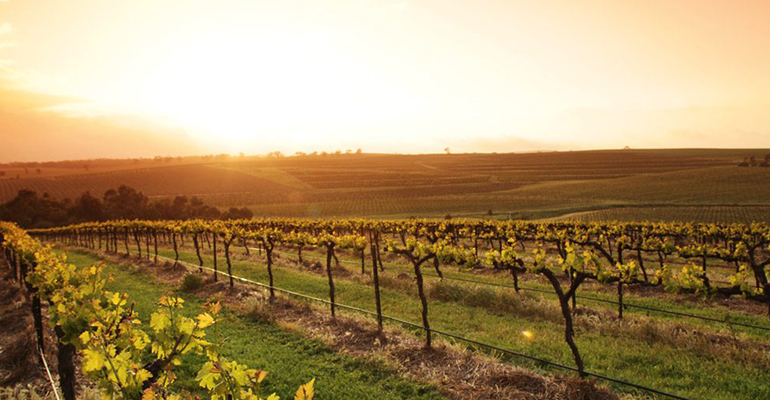 The first stop in our wine tour brings us to a bucolic valley in South Australia, featuring more than forty small wineries. Clare Valley is one of the oldest wine regions in the country, known for its Australian Riesling. Most wines produced here are usually drier and feature a juicy citrus character, minerality and long, fine natural acidity. The climate is also perfect for Chardonnay, Shiraz, Cabernet Sauvignon, Semillon and Merlot grapes. Visit the area, experience its peculiarities in grand style in a limousine or a vintage car. If you are more of an adventurer, you can walk/cycle the Riesling Trail, which extends for 36 km between Auburn and Clare.
 Vineyards you should not miss:
Jesuit Monastery and Winery at Sevenhill
Jim Barry Wines
Kilikanoon Wines
Koonowla and Reillys Wines
At Marini's on 57 you can find one of Clare Valley's famous Rieslings as well as one of its Shirazes, with its characteristic ripe fruit taste blended with elements of espresso, black olives and liquorice.
Adelaide Hills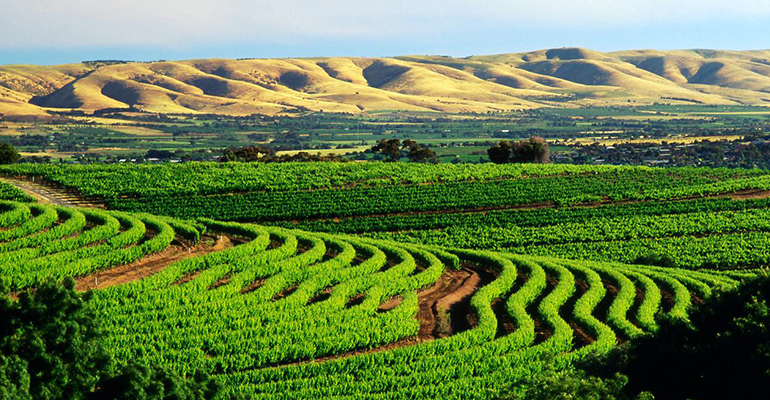 With its cool climate, Adelaide Hills is another notable wine spot boasting about 100 wineries. Producers in this area are open-minded and always willing to experiment new winemaking methods. If you are looking for alternative wines, this region is the place to visit. It produces a mix of white and red wine, for example the award-winning Adelaide Hills Shiraz, which is light and fragrant thanks to its pepper and spice aroma. Hard not to appreciate its peculiar taste!
Recommended wineries:
Petaluma Wine & Winery
Shaw & Smith
 Mornington Peninsula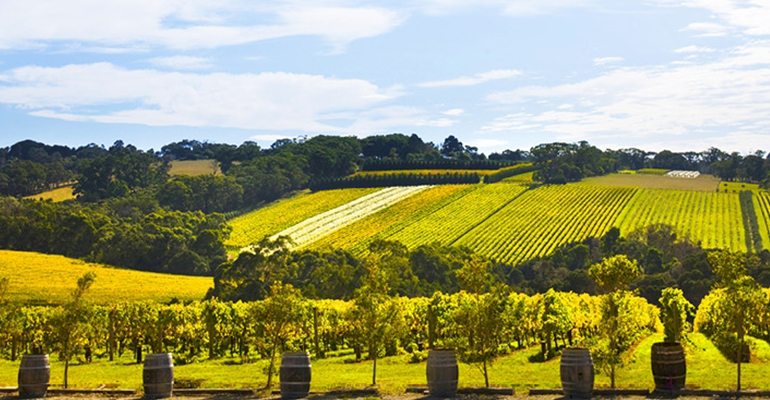 Next is Mornington Peninsula, close to Melbourne, home to more than 200 vineyards. The mild climate of this food lovers' region makes it a paradise for wine. Pinot Noir and Chardonnay are amongst the most relevant varieties around here. Take some food and wine with you, and spend the day wandering under olive groves before a jaw-dropping ocean view, or relax at one of the many spas, or play a round of golf at one of the seven courses that are featured on Australia's Top 50 courses list.
Vineyards to stop by:
Montalto: Vineyard & Olive Grove
Merricks Creek Winery
Port Phillip Estate
Ten Minutes By Tractor
Crittenden Estate
 Margaret River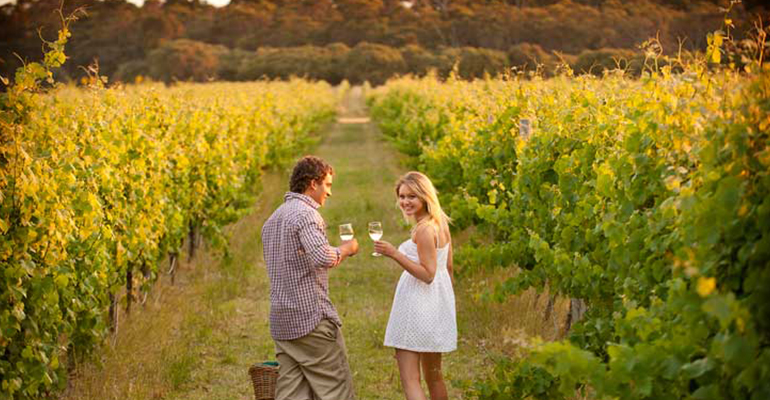 Situated in Western Australia, Margaret River represents the end of our journey. Famous for its Cabernets and Chardonnays, it counts more than 120 wineries. Here you have the luxury of taking a full-day wine and dine tour: enjoy a glass of the finest wines from world-class wineries, while having your meal at an award-winning restaurant. Receive the VIP treatment you deserve. If you fancy local adventure, you should not miss out on the chance at a stroll through the farmer's market to taste some artisan cheese and handmade chocolates.
Wineries you should pay a visit to:
Leeuwin Estate
Voyager Estate
Xanadu Wines
Cape Mentelle
Vasse Felix
A Sip Of Bliss With Australian Wines At Marini's On 57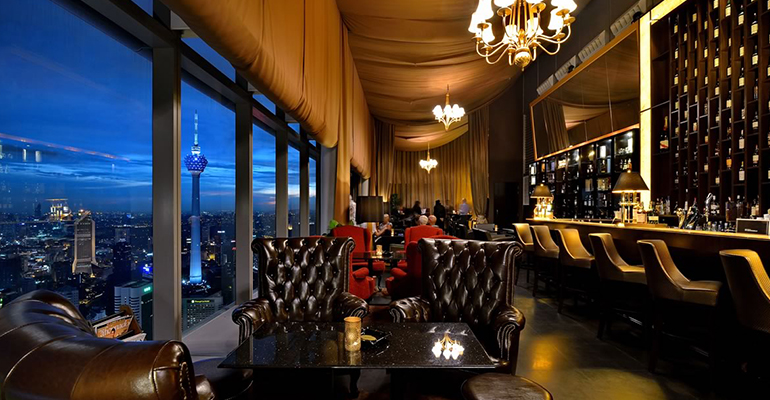 If you label yourself as a wine lover or connoisseur, it is time for you to indulge in a wine and dine experience at the award-winning rooftop wine bar in Kuala Lumpur, Marini's on 57.
Enjoy the divine delight of Australian wine: swirl the glass around your nose, savour the texture on your palate. While your sparkling-empty glass waits, our very own sommeliers will assist you in choosing a wine from the list.

Elevate your nightlife at Marini's on 57, surrender to classic liqueurs and sophisticated wines from prime spots like Australia, Italy and more.