Festa della Repubblica
Giuseppe Verdi, an Italian romantic composer, once said, "You may have the universe if I may have Italy" and we know why. From Italy's majestic Coliseum, spectacular piazzas, beautiful people and incredible food; it's impossible not to fall madly in love with this exquisite country.
Festa della Repubblica (Italian National Day)
This amazing day exists to celebrate the birth of a nation and to commemorate the institutional referendum of 1946. It was on June 2nd of that year when the Italian population was called to decide what form of government (monarchy or republic) to give the country after World War II. After 85 years of monarchy, with 12,717,923 votes for and 10,719,284 votes against, Italy became a Republic, and the monarchs of the House of Savoy were deposed and exiled. This is one of the most important Italian national holidays much like July 14th in France (Storming of the Bastille) and July 4th in the USA (Independence Day).
On this day all over the world, Italian embassies will hold celebrations with the Heads of State of the host country. And the Heads of State will send their celebratory wishes to the President of the Italian Republic. Also, special official ceremonies and a parade will take place in Italy. All Armed Forces, Police Forces, the Fire Brigade and the Italian Red Cross, along with some military delegations of the NATO and of the European Union, will take part in the parade and in the deposition of the laurel wreath on the Tomb of the Unknown Soldier. The ceremony continues into the afternoon and then becomes open to the public. There will be concerts performed by the band of the Italian Army, Italian Navy, Italian Air Force, Carabinieri, State Police, Guardia di Finanza, Polizia Penitenziaria (Penitentiary Police) and Corpo Forestale dello Stato (State Forestry Department).
Cucina Italiana (Italian Cuisine)
Food rejoiced on Festa della Repubblica goes beyond the ordinary pizza and pasta dish. On this auspicious day, Italians celebrate the true tastes and traditions of their amazing country, in an authentic manner. Each region, city and town has a popular dish of its own to boast, and many Italians celebrate this holiday by preparing their favourite native dishes to savour with family and friends. Though these dishes may not be as popular as the standard lasagne or pasta from your favourite Italian deli, they are undoubtedly authentic, packed with bold flavours and are fully deserving of your attention and appetite.
Let ByMarini's take you through several long-established Italian recipes that were wondrously conceived in quaint towns throughout Italy. Learn their stories and discover why they are now savoured nationally, especially during a major holiday like Festa della Repubblica.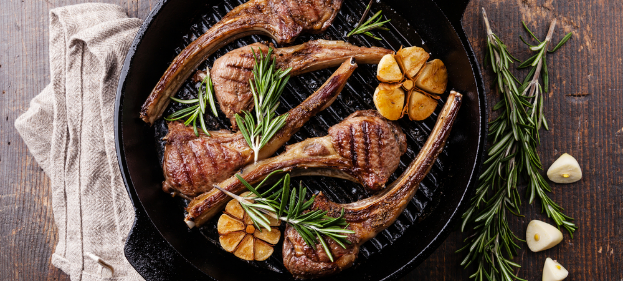 * Images used are for illustrative purposes only.
Tucked far east of Rome sits a beautiful yet rugged region called Abruzzo. Famously known as the greenest region in europe, Abruzzo has garnered widespread recognition for the quality of its meats and cheeses – primarily from sheep. A notable dish from this region is Agnello cac' e ove which is a hearty plate made up of braised lamb shoulder with cheese and eggs. This dish is traditionally relished over the Easter period and tastes best when prepared with young sheep born in spring. Keeping with the theme, the dish's sauce is also decadently prepared with sheep's milk, garlic, rosemary and sheep's cheese, making it the ultimate treat for lamb lovers.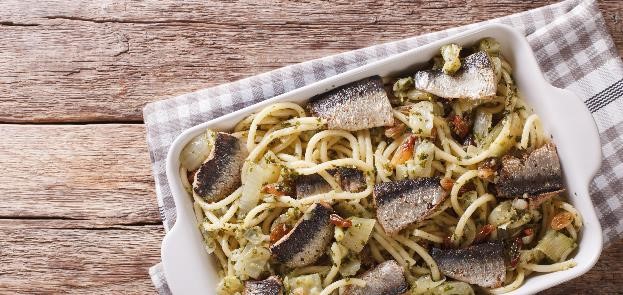 * Images used are for illustrative purposes only.
Perched between the Apennine Mountains and Adriatic Sea, you will find a beautiful eastern Italian region called Le Marche. Besides being known for pristine beaches, like Spiaggia del Passetto and the magnificent hilltop Cathedral of San Ciriaco, Le Marche is also known to be the birthplace of a humble dish called brodetto all'anconetana, which is essentially a tomato-based spicy fish stew. Bursting with flavours of the ocean, this classic dish aptly mirrors the city's seafaring heritage as it is traditionally made with local catch. Back in the day, poor fisherman would prepare brodetto all'anconetana with scanty catch, made up of leftover fishes stuck in fishing nets and those that were not pretty enough to be sold in the market. Today, this amazing stew is amplified with some of best produce from the sea, and is enjoyed throughout Italy. In a modern bowl of brodetto all'anconetana you will be able to find oceanic jewels such as clam, lobster, and sicilian red prawns.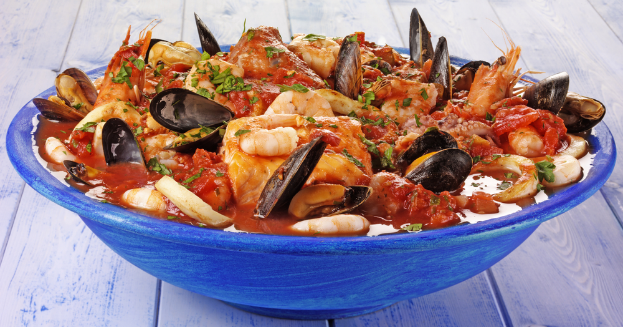 * Images used are for illustrative purposes only.
Another dish widely savored on Festa della Repubblica is bucatini con le sarde. The pride of stunning Sicily, this pasta dish is traditionally prepared with a finely chopped mixture of local sardine and anchovies. Other principal ingredients include olive oil, onions, wild fennel, saffron, pine nuts and coarse sea salt. For an extra layer of texture, Sicilians typically finish this dish with toasted breadcrumbs. This dish also takes to other varieties of pasta really well, but if you would like to stick to the authentic roots of this iconic dish, it has to be prepared with bucatini.
Buona Festa della Repubblica – Jazzy Figures & Celebrated Culinary Creations
For an authentic taste of Italy, come by Marini's on 57 to render your appetite and stun your senses. Take your pick from a celebrated menu of contemporary Italian dishes, carefully curated by a team of craftful chefs that have mastered the fine essence and authenticity of Italian sapor.
In celebration of Italian national day, Marini's on 57 had recently played host to legendary Jazz virtuoso, Signore Larry Franco. Guests were spoiled with snazzy rhythms while they savored the finest Italian cuisine. It was truly a night of refined entertainment and epicurean pleasures.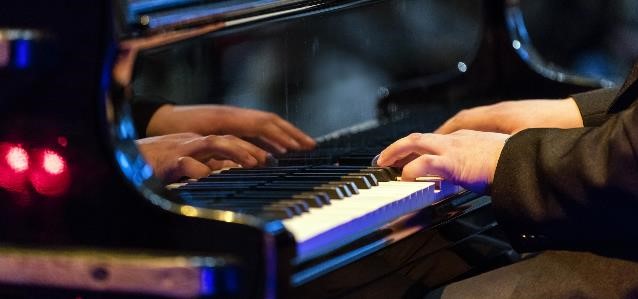 La Fua Cantante (The Singer)
Larry Franco also known as Lorenzo Franco is a renowned charismatic pianist and singer with a quintet of exceptional jazz musicians. He hails from Puglia, Italy, where he was born on August 17th, 1961.
Here are 7 interesting facts about Signore Larry Franco's career in music:
1. From 1994 to 1995, he lived and performed in Los Angeles in many Jazz Clubs with his own project dedicated to Nat King Cole.
2. He has 7 albums in his repertoire and one of them is solely dedicated to Nat King Cole. The album is called "Nuttin' But Nat" and was recorded in May of 1999.
3. In February of 2003, he performed in India at the Kala Ghoda Art Festival of Mumbai and at the Kamani Auditorium of New Delhi.
4. In June of the same year, he performed in Greece at the Megaro Mousikis in Athens, Thessaloniki and Patras.
5. In November 2004 he performed in Romania at Arcub Theater with his quartet and in Tunisia at the Quadrième Art Theater with Dixinitaly Jazz Band.
6. He has performed at the Yokohama Jazz Promenade, held at Tokyo's Auditorium "Umberto Agnelli" by the Italian Institute of Culture.
7. He has also performed in Casablanca on the 1st of June for the Italian Republic Celebration Day.
If you would like to find out more about past concerts and events at Marini's on 57, click here: https://marinis57.com/bymarinis/list/music/
Buona Festa della Repubblica!